The Era of Instant Localized Global Coverage is Here
The word of the moment in IoT is control. From network behavior and steering logic, to battery life and compliance, IoT Service Providers need to be able to offer control over IoT connectivity like a mobile operator - with their hands firmly on the steering wheel.
floLIVE's hyperlocal global network empowers IoT MVNOs and IoT Service Providers with carrier-grade local cellular connectivity, based on an array of globally distributed local POPs, powered by multi-IMSI over eUICC SIM technology.
Download the solution sheet to learn: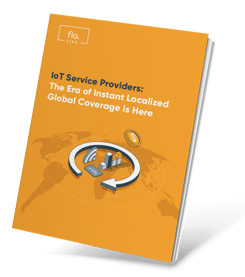 How a modern software platform, facilitating multiple carrier relationships globally through a single vendor is the enabler of IoT at scale.
10 guarantees that we provide our customers, from ease of use and wide coverage, to agility, data insights and time to market.
The infrastructure you need to customize network behavior, overcome location barriers, and hit the ground running with flexibility in mind.
Download the Solution Brief here