The future of IoT Connectivity Management Platforms in an era of transition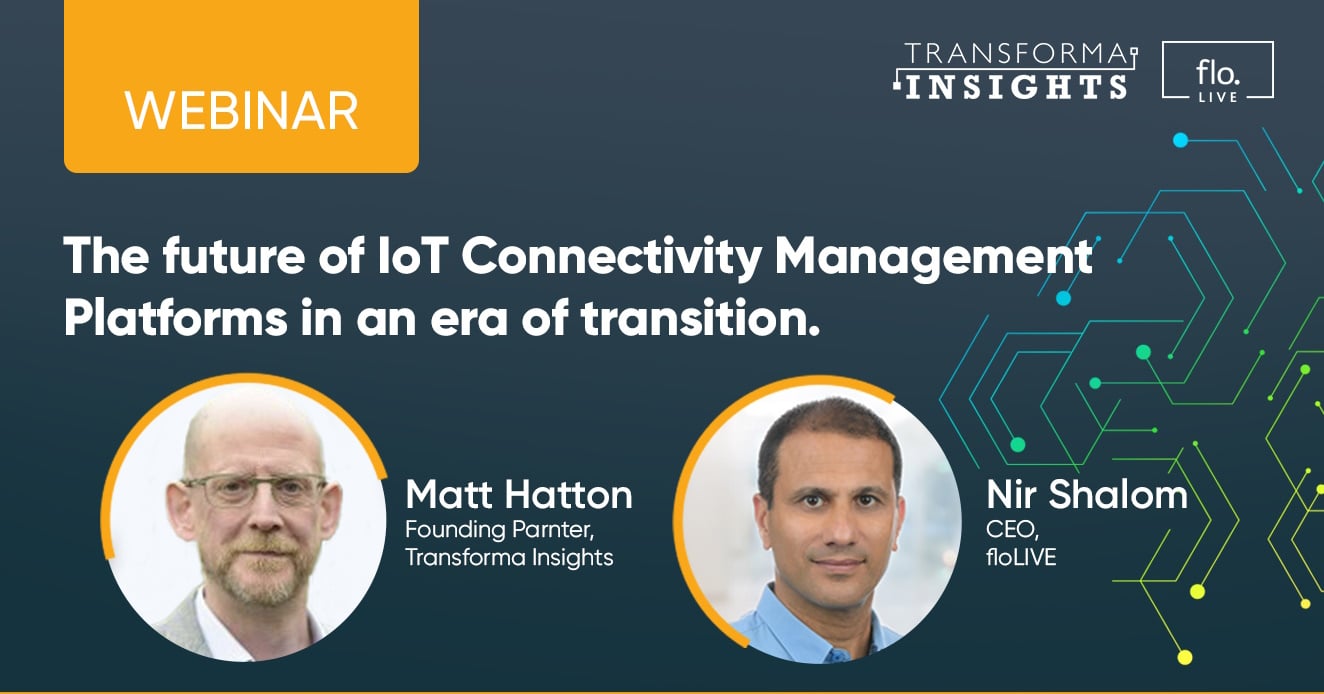 The Connectivity Management landscape is experiencing rapid and critical changes. Challenging economics due to a decline in average revenue per connection in cellular connectivity, frustration with established vendors, and new players differentiating themselves with additional functionalities from core network to remote SIM provisioning are stealing attention from the larger players - and for good reason.
As the role of the CMP evolves, we invite you to join a complementary discussion on Transforma Insight's recent report on connectivity management platforms (CMPs), sponsored by floLIVE.
Nir Shalom, CEO floLIVE and Matt Hatton, founding partner Transforma Insights share a virtual briefing on:
The evolution of the CMP market: Why frustration is mounting with established providers, and the drive for MNOs and enterprises alike to add efficiencies in IoT connectivity and make IoT profitable.
What's in the modern CMP toolkit? Connectivity alone is no longer enough. Today's CMPs need eSIM/remote SIM provisioning, business support solutions including analytics, and core network functionality.
Types of CMPs on the horizon: How MNOs, MVNOs and enterprises can distinguish between different kinds of CMPs, understanding which value-added services make a difference, and which are bells and whistles.