Multi IMSI vs eUICC: Why leveraging Both is the Future of IoT Connectivity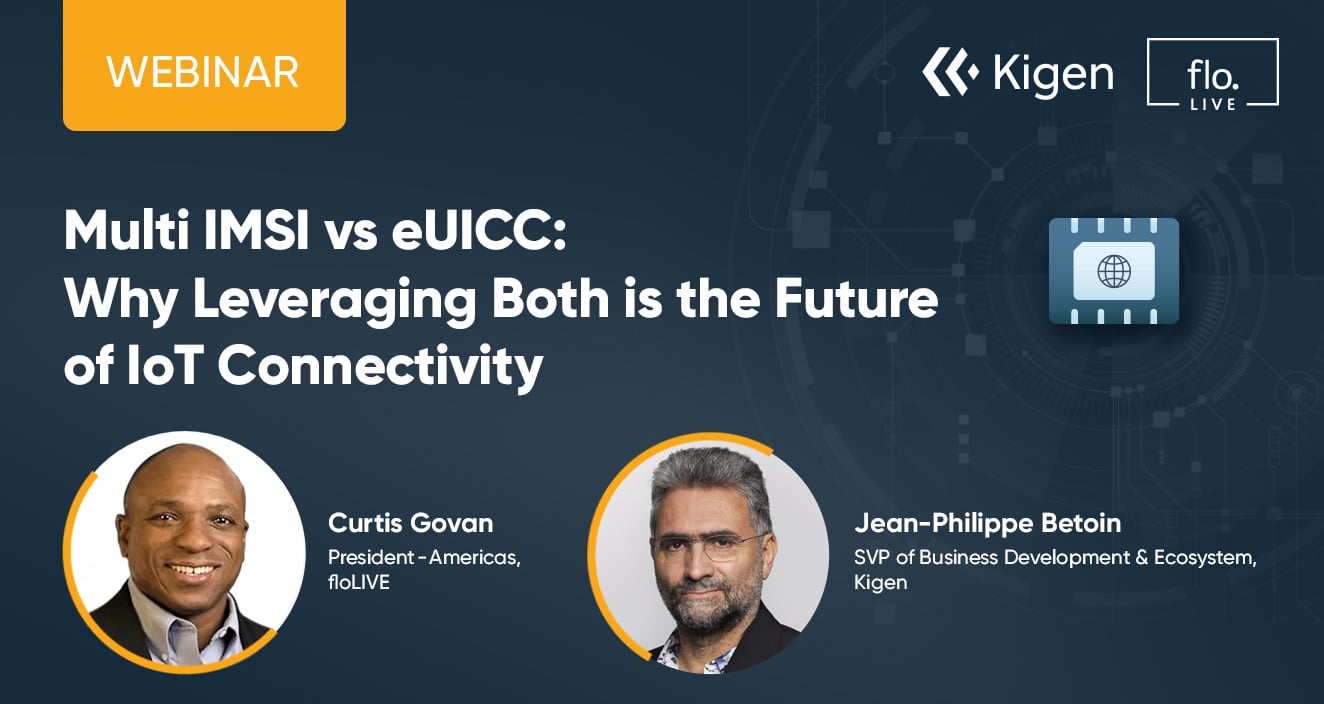 When weighing options for multi-network SIMs, it generally comes down to two main choices; Multi-IMSI, and eUICC.
Join Curtis Govan, President- Americas at floLIVE and Jean-Philippe Betoin - Senior Vice President of Business Development and Ecosystem at Kigen for a webinar exploring both solutions, and discussing:
The impact of Multi-IMSI solutions: How local connectivity has boosted the potential of IoT monetization and supported businesses in achieving compliance and control.
The benefits of eUICC: eUICC is a GSMA standard built to beat the challenges of IoT scale and vendor lock-in. How does it fit into the picture?
Bringing the two solutions together: Why a smart combination of multi-IMSI and eUICC leads to cost-effective and simple connectivity anywhere in the world.
Watch today!
About Kigen
At Kigen, we are making the future of securing connectivity simple. As simple as can be. Together with our partners and customers, we are at the forefront of unlocking a new era of secure IoT as Integrated SIM (iSIM) and eSIM become mainstream choices for connected devices. Our industry-leading SIM OS products enable over 2 billion SIMs. Our GSMA certified remote SIM provisioning and eSIM services drive this momentum further placing us amongst top 5 SIM vendors globally. As an Arm founded company, we bring an ecosystem approach to driving innovation and collaboration. For more information, go to kigen.com or speak to us on @Kigen_Ltd on Twitter and LinkedIn about #futureofSIM.